Jaro Bixby
Red Seal Electrician • Co-Founder of Island Electric Co.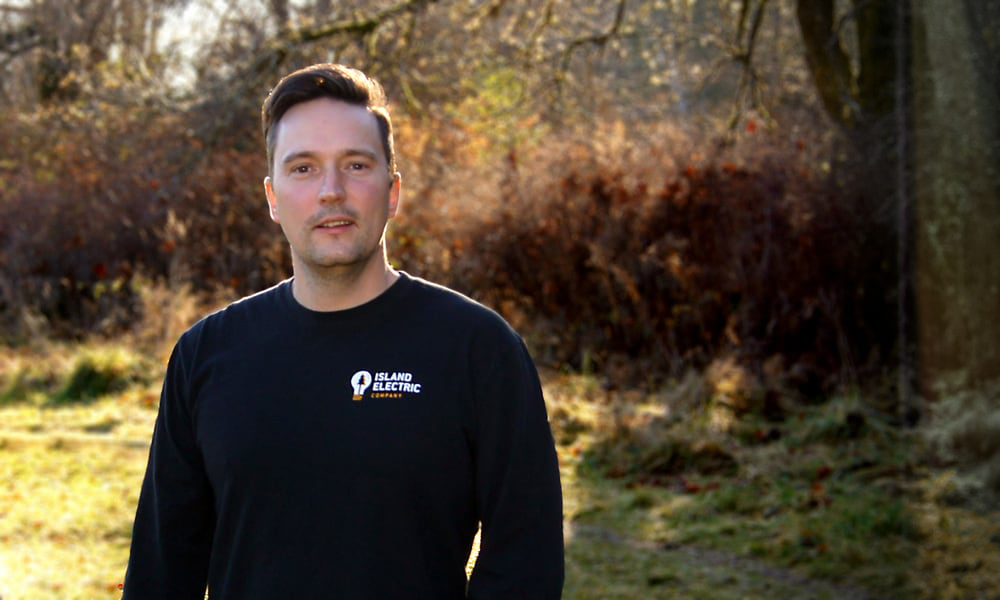 From retail to electrical
I've been an electrician here in Nanaimo since 2003, and co-founded Island Electrical Company in 2016. But a career in electrical contracting wasn't always a given.

---
I consider myself lucky to have spent my entire working career on 'the Island'. But electrical contracting wasn't actually something I always knew I would be doing.
In fact, I worked in retail long before I started in the electrical trade. Being employed in retail wasn't exactly exciting, but I've always been a hard worker regardless of the task at hand.
Fortunately, my hard work was recognized. Based on my work ethic I was presented with an out-of-the-blue job offer – in the electrical field, no less.
I took that offer, and never looked back.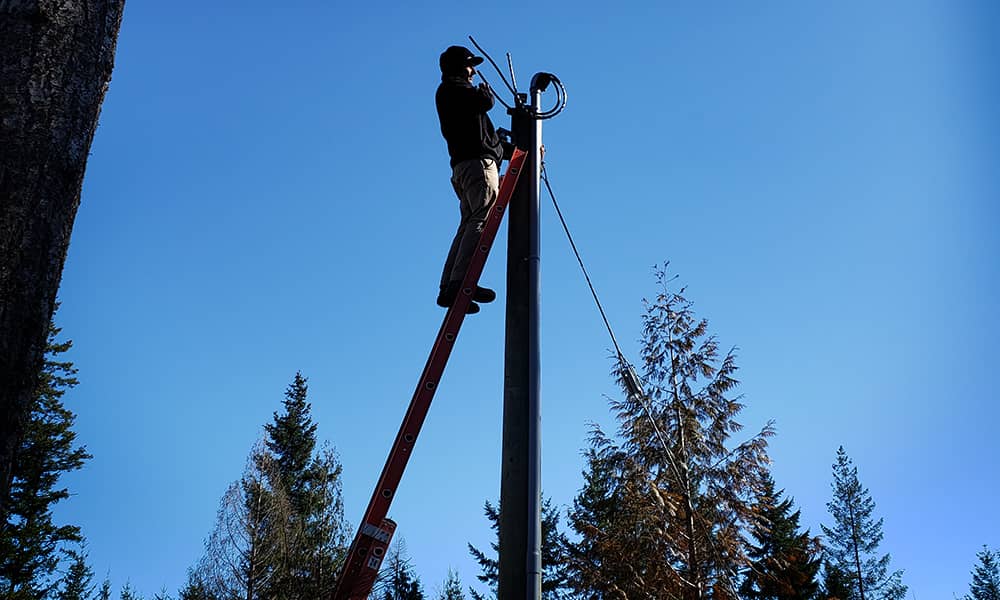 Building up steam
My first nine years in the electrical trade were spent with a single electrical contractor, right here in Nanaimo.
---
Back then we spent our working hours mostly on new residential construction and renovations. It was during these years that I really dug deep into the ins and outs of residential electrical.
I've always enjoyed working with people, whether it's coworkers or clients. Shifting from retail work to residential electrical work meant I was again interacting directly with clients. That was right up my alley, and it still is today.
When you work in residential electrical contracting, you need to have a wide range of skills. After all, you're being welcomed into the home of someone you don't know. There's a lot of trust involved.
I take that trust very seriously.
Communication is particularly important. But project management, organization, speed, and a sharp knowledge of the electrical code are all skills that I refined during my time working mainly in residential settings.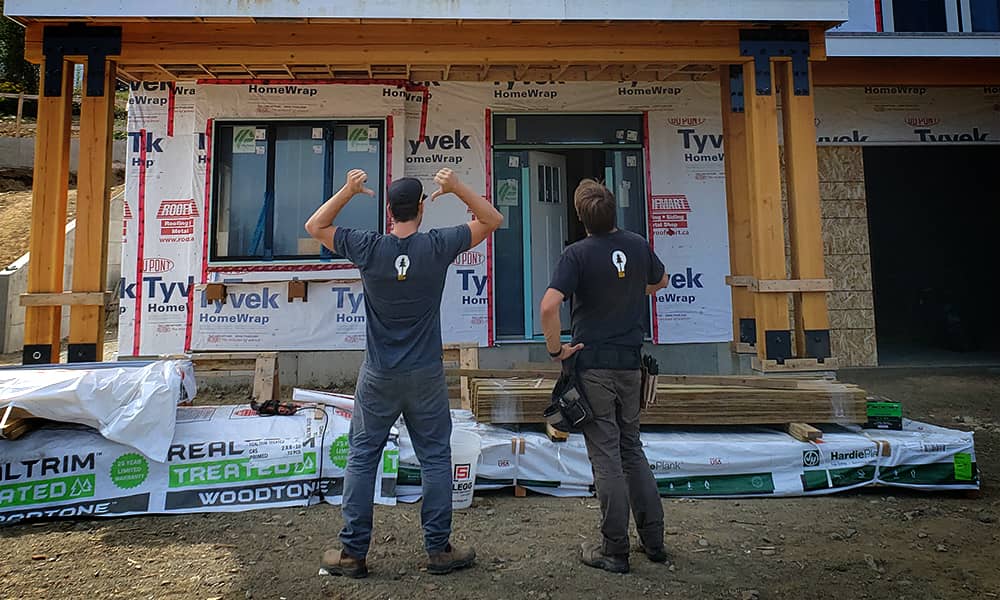 From Harmac to Island Electric Co.
I spent the next five years working at the Harmac pulp mill for Nanaimo Forest Products. It's here where Shawn and I first met and started working together.
---
At Harmac I worked both as a project electrician and as an area maintenance electrician. During my time there I experienced an entirely new industrial aspect of the electrical trade, something which I hadn't seen before.
I learned all about process controls, motor controls, electrical distribution, and industrial lighting.
I also really sharpened my general troubleshooting skills.

I believe all of the skills I have learned and work experience I've had prepared me to become the person – and business owner – that I am today.
Shawn and I started Island Electric Company together back in 2016.
Along with my residential electrical experience, I bring a hard-working mentality and positive character to Island Electric. I believe my personality and experience helps compliment Shawn's keen decision making skills and business acumen.
We believe our unique combination of assets sets us apart in the electrical trade. Today our mission remains to provide quality electrical work while delivering top-rate customer service.

---
I grew up in Nanaimo. Now, I'm raising a family of my own here while running the business alongside Shawn.
I love Vancouver Island, and the lifestyle it offers. I really believe it is one of the best, most beautiful places to live in the world!